Countertop POP display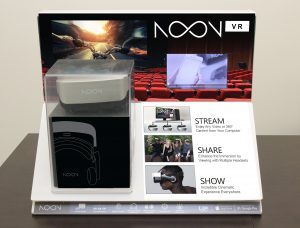 Smart Gadget POP Displays
Our Point of Sale displays can enhance any retail space and help your products stand out from the competition. We are able to manufacture and print just about any ideas you may have! Our displays can be made to any required specifications. Most of the displays shown are made from smooth ABS for durability & lightweight shipping. And can have custom made clear covers to protect any live products. We have the ability to mount 'dummy' units onto these displays as well. In some cases, live products are used to show off features they may have. We are able to mount these products with security cables to prevent theft.
Our graphics department is able to work with your team to ensure every part of your design is print ready. We are able to modify, edit, resize & re-colour just about any artwork. Making sure it is all how you envisioned it.
Have a POP video you want customers to see? We can mount small video screens into our displays, insuring customers don't miss your product.
See below for just a few displays we have made. Contact us here when your team is ready.